Unsere Sweatshirts waren im Frühling in der "InStyle"! Welch eine Riesenehre. Dankeschön, liebes "InStyle"-Team. So aufregend!
//
Our sweatshirts have been featured in the German issue of "InStyle" in January. Thanks, dear "InStyle" team members! We are so honoured. You guys rock!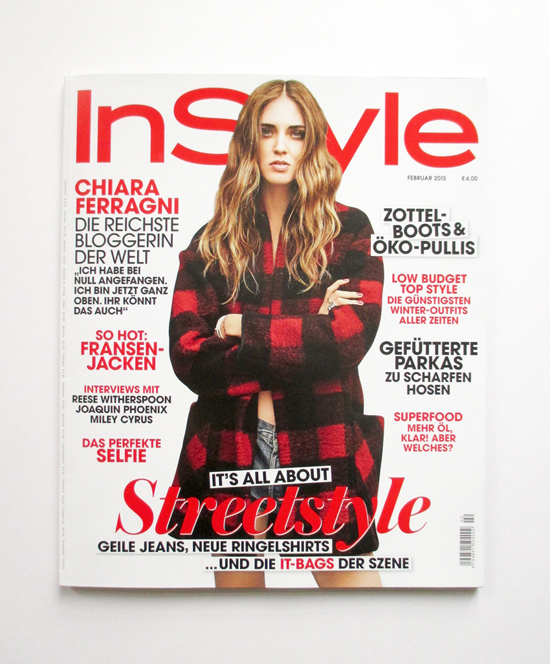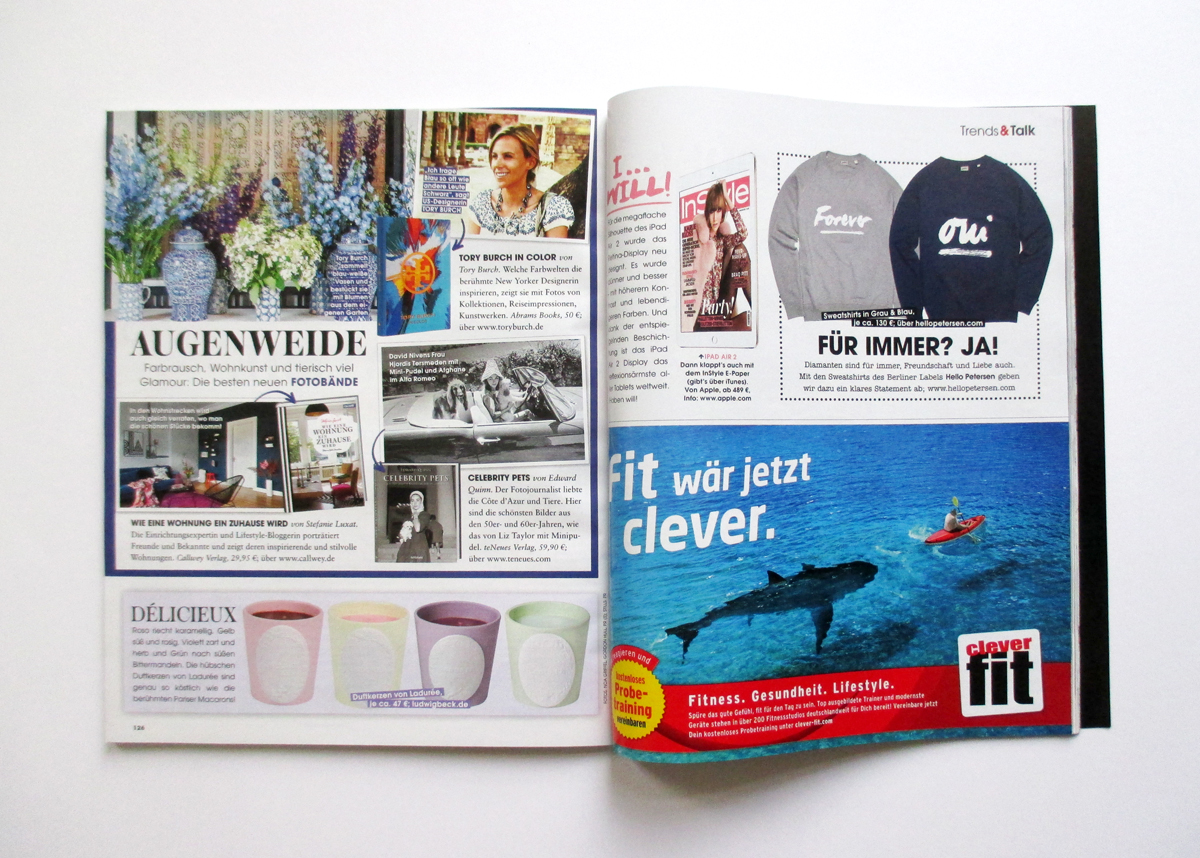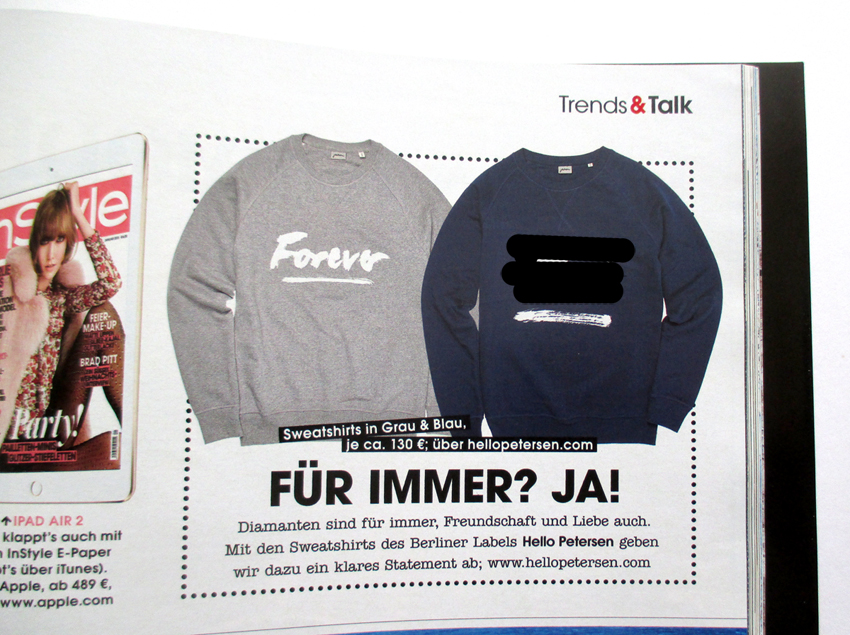 Liebe Kunden, aus markenrechtlichen Gründen dürfen wir den Aufdruck auf dem linken Pullover nicht mehr zeigen. Aus diesen Gründen ist er geschwärzt. Dankeschön für Ihr Verständnis! //
Dear Customers, because of legal rights we are not allowed to show the print on the dark blue sweatshirt any more. What do you think of these black bars we photoshopped for this blog post on that lovely product? Well, honestly: thanks for your understanding! And have a great day!