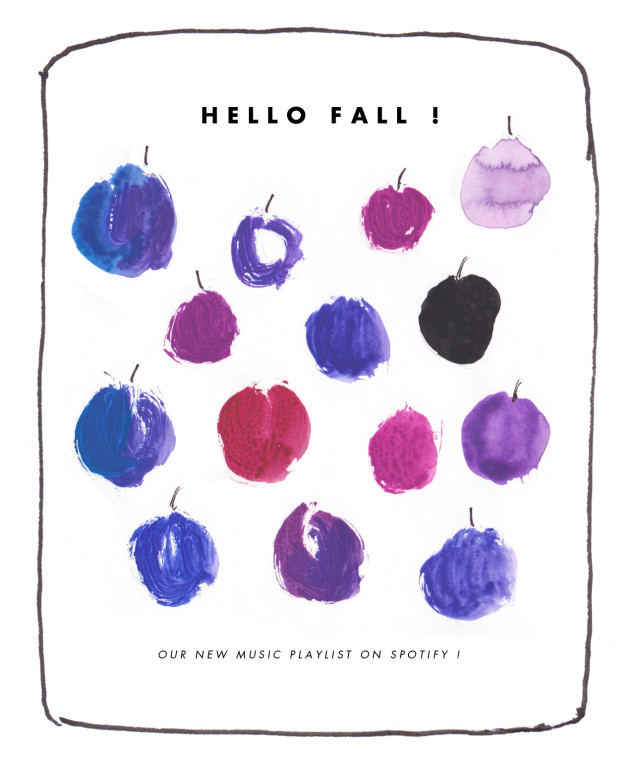 Liebe Kunden,
wir hören in unserem Studio ständig Musik!
Wenn Ihr unsere derzeitigen Lieblingslieder zuhause oder im Büro "mithören" möchtet, klickt einfach mal in unsere neue "Hello september"-Playlist rein!
1. HELLO SEPTEMBER!
// September 2014
Hier klicken, um zur Playlist "HELLO SEPTEMBER" zu gelangen!
(Zur Zeit kann man sich die "Hello September"- Playlist auch ganz ohne Spotify-Account über unsere Homepage anhören. Dafür einfach unsere "Home"-Seite besuchen (links in der Menüleiste) und dann runterscrollen, bis der kleine, schwarze Kasten mit unseren Lieblingssongs zu sehen ist! Und los geht´s!)
. . .
Und kennt Ihr schon unsere Sommerhitlist? Auch sie ist über Spotify jederzeit anhörbar:
2. SUMMER NIGHTS, SUMMER TUNES.
// August 2014
Hier klicken, um auf die Playlist "Summer nights, summer tunes" zu gelangen!
P.S. Ein Spotify-Account ist kostenfrei.  Man muss sich nur ganz kurz anmelden und muss hin und wieder mit ein paar Werbeunterbrechungen rechnen (kennen wir aus dem Radio…) Also, anmelden und dann geht´s auch schon los!
Und so sieht der kleine, schwarze Player auf unsere "HOME"-Seite aus: //
Watch out for this tiny spotify player on our "HOME"-page!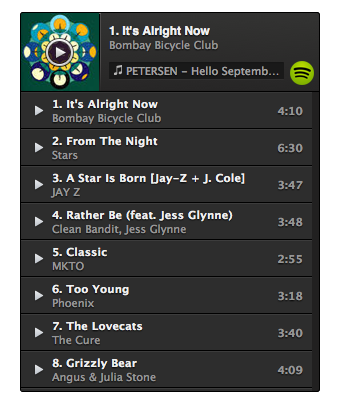 //
Hey there!
We are listening to music in the PETERSEN office ALL the time!
Sign up for a (free!) Spotify membership and listen to our playlists.
And there you go:
1. HELLO SEPTEMBER!
// September 2014
Click here for our playlist "HELLO SEPTEMBER"
(You can listen to this playlist currently on our home page without signing up on spotify! Just click on "Home" in the menu bar to the left and scroll down to the small black box!)
2. SUMMER NIGHTS, SUMMER TUNES.
// August 2014
Click here for our playlist "Summer nights, summer tunes"